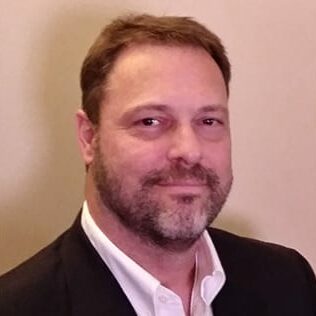 Jon Anderson
Forensic Animator
Jon specializes in conceptual visualization, digital illustration, 3D modeling and animation, and interactive media design. Applications include vehicle accident reconstruction, fire and product visualization for liability and patent infringement matters. Additionally, he is well versed in graphic software packages for illustration, painting, animation, compositing, video editing, working with point cloud data and interactive media authoring.
Past projects have included litigation graphics for automotive and truck manufacturers, aerospace companies, transportation companies, and medical device and top manufacturing companies. His particular strength lies in quality control and the creation of work products that can withstand the demands and challenges of litigation. His work has consistently been accepted as evidence in both state and federal courts.
Trucking and Vehicle Accident Reconstruction
Accident reconstruction visualization experience includes analysis of video evidence, modeling and measuring data using photogrammetry, working with laser scan point cloud data and generating 3d scenes from data and vehicle simulators to create complete animations. Casework has involved automobiles, tractor trailers, trucks, buses, emergency response vehicles, forklift trucks, trains, motorcycles, bicycles, construction equipment, farm equipment, private and commercial aircraft, small and large maritime vessels including cruise ships and bulk carriers, and pedestrians.
Product Failure/Liability
Visualization experience includes creating graphics and animation illustrating installation, maintenance and failure of systems in multiple application areas including transportation, heavy industry, food industry, exercise equipment, medical equipment, agricultural equipment, home appliances and office equipment. Examples of transportation includes heavy and light vehicles, car haulers, motorcycles, motorized carts, steering systems, brake systems, fifth-wheels, axles, drivelines, suspensions, restraint systems. Examples of heavy industry includes forklift trucks, compressors, industrial pumps, conveyors, chippers, automated doors and gates (including quick response security gates), mechanical and powered tools, vehicle lifts and man lifts. Examples of the food industry include industrial water purifiers, mixers and processing equipment private and commercial ovens and cooking equipment. Examples of medical equipment include stents, laser eye surgery equipment and prosthetic devices.
Intellectual Property
Intellectual property experience includes reviewing patents and subject products, analyzing the design or performance of the product within the scope of its associated claims, and creating visual aids to demonstrate the conclusions. Specific product examples include home