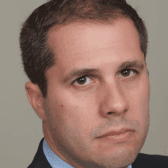 David Stobbe, Ph.D.,P.E.
Principal Engineer
PROFESSIONAL SUMMARY
Dr. Stobbe is a Licensed Professional Engineer in mechanical engineering. He offers engineering consulting in vehicular accident reconstruction, mechanical product failures, and industrial problem solving. He has investigated, analyzed and reconstructed accidents involving vehicles, machines, mechanical systems and industrial equipment. Dr. Stobbe has provided expert testimony in multiple legal jurisdictions. He is a member of several professional organizations and academic research groups. He earned his Bachelor of Science degree from the University of Michigan, Master of Science degree from The Georgia Institute of Technology, and Doctor of Philosophy degree from the University of Colorado.
Trucking and Vehicle Accident Reconstruction
Accident reconstruction experience to determine speed-time-distance and causation. Electronic data capture and analysis for: heavy truck ECM, airbag control module "black box", and other similar event data recorders. Casework has involved automobiles, tractor trailers, trucks, buses, emergency response vehicles, forklift trucks, motorcycles, construction equipment, and pedestrians.
Mechanical Systems
Mechanical products and systems experience performing root cause failure analysis. Analysis is performed on the design, installation, maintenance and application of the product. The failure mode is identified and the cause is determined. Analysis relies on product research, authoritative standards, product testing, computational modeling and fundamental design and engineering principles. Areas of experience include optics, lasers, transportation, heavy industry, food industry, agricultural equipment, home appliances and office equipment.
HVAC, Gas and Plumbing
Heating Ventilation and Air Conditioning (HVAC), gas and plumbing experience performing root cause failure analysis. Specific experience includes commercial and residential climate control systems, boilers, chillers, humidifiers, commercial cooling towers, radiators, underground piping, frozen pipes, valves, meters and sprinklers.