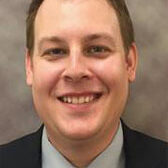 Douglas Hacker, A.C.T.A.R.
Accident Reconstructionist
Accident Reconstructionist
Mr. Hacker is a physicists and accident investigator and reconstructionist. He is an accredited Traffic Accident Reconstructionist by the Accreditation Commission for Traffic Accident Reconstruction (ACTAR). He is responsible for managing and conducting the investigation and analysis of accidents involving heavy trucks, vehicles and pedestrians. His work is performed in support of civil litigation, criminal cases, insurance investigations, and industrial problem solving. He earned his Bachelor of Science degree in Physics with a minor in Mathematics, cum laude, from Virginia Commonwealth University. He has worked on projects across North America.
Traffic Accident Reconstruction
Accident reconstruction experience includes analysis of accident causation, avoidance opportunity, visibility, conspicuity, heavy truck ECM, ABS and "black box" electronic data retrieval and interpretation, vehicle dynamics, vehicle orientation analysis, speed-time­ distance analysis, occupant kinematics, damage energy analysis, perception and reaction analysis, light bulb filament analysis, photogrammetry, vehicle inspections, heavy vehicle brake inspections and low speed impact analysis. Casework has involved automobiles, tractor trailers, trucks, buses, forklift trucks, motorcycles, construction equipment, farm equipment and pedestrians.
Three-Dimensional Data Capture and Modeling
Three-dimensional data capture experience includes scanning accident-related sites, vehicles, machinery and other evidence and reproducing them as three-dimensional computer models. Casework has included buildings, roadways, vehicles, tunnels, machinery and other structures.
Traffic Accident Simulation
Accident simulation experience includes creating virtual accidents which follow the laws of physics using three-dimensional model roadways, modeled exemplar accident sites, vehicles, pedestrians and other non-vehicle traffic hazards. Simulations can be rendered in high definition video from multiple perspectives. Casework has included heavy and light trucks, passenger vehicles, work vans, U.S. interstates, U.S. highways, state highways, city streets and rural roads.
Two-Dimensional Scaled Scene Diagrams
Two-dimensional scaled diagram experience includes video, photography, photogrammetry and aerial drone photography of accident scenes and evidence to reproduce them as scaled diagrams to visually model vehicle placements at different times before, during and after an.