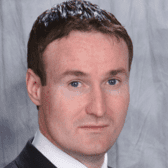 James Whelan, P.E.
Founder / Principal Engineer
Mr. Whelan is a Licensed Professional Engineer and United States Patent Agent. His work is performed in support of accident reconstruction, litigation, intellectual property disputes, product recalls, insurance investigations, and industrial problem solving. He has investigated, analyzed and reconstructed accidents involving vehicles, machines, mechanical systems and industrial equipment. He has also critiqued product infringements within the scope of patent protection. Mr. Whelan has provided expert testimony in numerous legal jurisdictions. He is a member of several professional organizations including the American Society of Mechanical Engineers (ASME), Society of Automotive Engineers (SAE), and American Society for Testing Materials (ASTM), National Association of Professional Accident Reconstruction Specialists (NAPARS), and American Society of Heating, Refrigerating, and Air-Conditioning Engineers (ASHRAE). He earned his Bachelor of Science degree in Mechanical Engineering from Lehigh University. He has worked on projects in North America, South America, Europe and Asia.
Trucking and Vehicle Accident Reconstruction
Accident reconstruction experience includes analysis of accident causation, avoidance opportunity, visibility, conspicuity, heavy truck ECM and "black box" electronic data retrieval and interpretation, vehicle dynamics, speed-time-distance analysis, occupant kinematics, light bulb filament analysis, photogrammetry, vehicle inspections, heavy vehicle brake inspections, cargo securement and low speed impact analysis. Casework has involved automobiles, tractor trailers, trucks, buses, armored vehicles, emergency response vehicles, forklift trucks, trains, motorcycles, bicycles, construction equipment, farm equipment and pedestrians.
Mechanical Systems Analysis
Mechanical systems experience includes completing analysis on the design, installation, maintenance and failure of systems in multiple application areas including transportation, heavy industry, food industry, exercise equipment, medical equipment, agricultural equipment, home appliances and office equipment. The analysis is performed with the aid of product research, standards research, product testing and computational modeling. Examples of transportation includes heavy and light vehicles, car haulers, motorcycles, motorized carts, steering systems, brake systems, fifth-wheels, axles, drivelines, suspensions, restraint systems, lift gates, combustion motors, superchargers and turbochargers. Examples of heavy industry includes forklift trucks, street sweepers, electric and combustion motors, generators, compressors, industrial pumps, industrial fans, conveyors, crushers, shaker screens, spindles, grinders, industrial peelers, chippers, gearboxes, hydraulic systems, dust collectors, ladders, automated doors and gates, heavy gears, roller bearings, slewing rings, seals, machine guarding, mechanical and powered tools, machining centers, industrial racks, industrial chains, roustabouts, man lifts, elevators, cold forming equipment, forging equipment, safety devices and safety clothing. Examples of the food industry include can seamers, industrial.